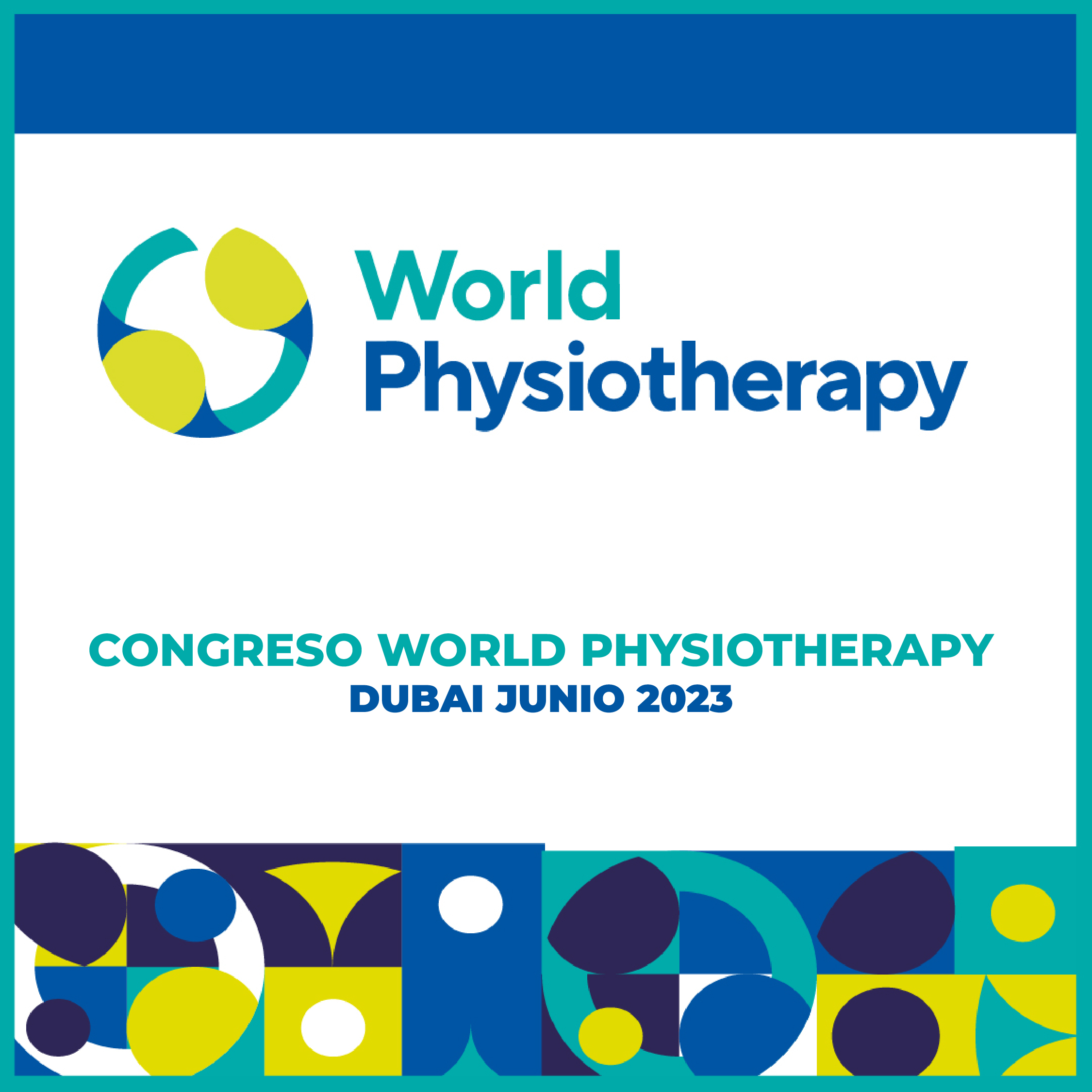 21 Nov

CONGRESO WORLD PHYSIOTHERAPY – DUBAI JUNIO 2023

Registration for World Physiotherapy Congress 2023 is now open!

It's been four years since we have been able to meet our colleagues face-to-face at a World Physiotherapy congress. The congress offers opportunities to gain a global perspective of the profession, make long-lasting connections with international colleagues, and engage with world experts on the latest topics.

Register now and you and your members could save up to 24% if you book before the early bird deadline on 15 December 2022.

Attending a World Physiotherapy congress is an unforgettable experience, here's a few reasons you can share with your members to let them know why they will not want to miss this event:
discover new ways of thinking and the latest research to inform how you practice – over 80% of previous participants said gaining new knowledge was a key benefit of attending
over 130 scientific programme sessions to choose from in a variety of formats, and hundreds of poster and ePoster presentations across the event
a large exhibition showcasing the industry's latest innovations and services, including a startup zone and industry workshops
congress offers an opportunity to network with physiotherapists around the world – creating new contacts and building on existing connections
over 80% of previous participants rated their congress experience as good or excellent
79% said they were likely to recommend attending a World Physiotherapy congress to a colleague or friend.
Watch a video message from some of the members of the congress programme committee
Visit the World Physiotherapy Congress 2023 website and find out more
Online event
If you or your members are unable to join the event in Dubai we have an online event option, 23-25 June 2023. This includes access to all recorded presentations and posters, along with three days of live Q&A discussions with presenters from key sessions from the in-person event. Find out more about the online event
New sessions added to the congress programme
The congress programme committee is building a scientific programme that will include a range of innovative formats to inspire, encourage interaction and communication, and enhance your professional development.?
International high profile presenters will share their latest findings at congress ensuring the most recent developments will be showcased across a wide range of topics appealing to the breadth of the global profession.
Details of the following sessions are now available:
See descriptions of all the different session types that will be available at congress.
Courses and clinical visits in UAE
Courses offer a focus on applied knowledge and skills, giving participants the chance to explore issues in depth, gain practical experience, and learn directly from experts via a range of learning formats.
Nine courses will be delivered by leaders in their field on a wide range of subjects, including chronic pain, physiotherapy in the maternity setting, spinal cord injury, physical activity, cancer rehabilitation, shoulder assessment and management, clinical reasoning, reading randomised trials to support knowledge translation, and balance disorders.
Anyone registering to attend the whole of the in-person congress has the option to book a clinical visit that will provide insights into how physiotherapy is practised in the United Arab Emirates.
?
The?Emirates Physiotherapy Society has arranged clinical visits for congress participants to a range of public and private physiotherapy facilities, across a wide area of interests, including paediatrics, musculoskeletal, neuro-rehabilitation, women's health, pelvic health, cardiorespiratory, sports therapy, older people, lymphoedema, and trauma.?
Find out more about clinical visits
Bursary programme
We are again running a bursary programme to support your members in low and lower-middle income countries. There are two options in the bursary programme:
Option 1: join in-person in Dubai 2-4 June 2023 and have access to all online content
A limited number of bursaries are available to attend in-person in Dubai, for physiotherapists who are members of a World Physiotherapy member organisation, or provisional member organisation, in a low or lower-middle resource country/territory.
Option 2: join online and benefit from all recorded content and live online sessions being held 23-25 June 2023
Further bursaries are available for the same categories of individuals who prefer to join online only and they may also be offered to those unsuccessful in gaining an in-person bursary.
Find out more about the bursary programme
Photography exhibition
We will be mounting a photography exhibition, Portraits of physiotherapy in global health, at congress.
What does physiotherapy look like in your country/territory? What are the challenges facing physiotherapists? How does physiotherapy contribute to improving global health?
These are some of the questions World Physiotherapy would like to explore in the photography exhibition. The exhibition will add a unique element to the event and provide an opportunity to raise awareness, showcase the diversity of the global profession, and mark moments of challenge and success. Selected images will also be made available via an online gallery on the congress website.
Please encourage your members to submit photographs.
Find out more about the photography exhibition and how to submit photographs
Deadline for submissions to the photography exhibition: 15 February 2023
Don't forget: early bird deadline to register for in-person and online event: 15 December 2022
Thanks
Freya
Freya Rodger
Head of marketing and communications World Physiotherapy